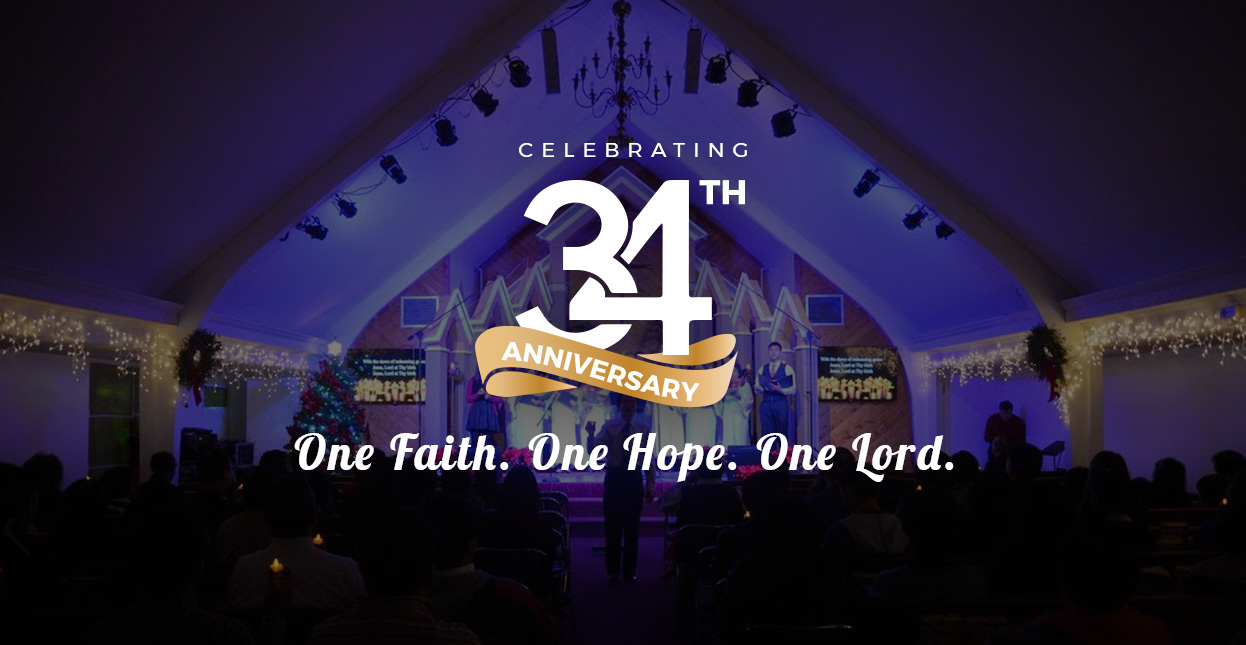 When we celebrate birthday, we pause for a while. We stop to look back to the things and events that have happened in the past and shaped our present life. We celebrate the special day while wondering what the future will look like. Some look to the future with excitement, and some with a feeling of uncertainty. But the Bible teaches us the right perspective to see our past, present, and the future.
When we look back, there is only one big event that shaped the history and us: what Jesus did. The birth, the death, and the resurrection of Jesus defined and shaped our present life. We are "in Christ" as a result of what He did for us. His death and resurrection transferred us from darkness into light, and so we are the children of light now. We are God's children because of what Jesus did. When we wonder what the future will hold, look to what Jesus did for us. Paul said, "He who did not spare his own Son but gave him up for us all, how will he not also with him graciously give us all things?" (Romans 8:32). We can take comfort from that.
What is our ultimate goal in life, then? To become like the One who has died for us. Jesus is God and man. As a man, Jesus is the perfect humanity. He is the perfect man that God wants all of us to be like one day. This is the meaning of following Jesus. We follow Jesus not to get what we want, but to be more like Him.
We thank God for His faithfulness to our church. He is faithful to His church. He guides all of us together through 34 years. As we enter our 34th anniversary, we need to be more deeply rooted in the gospel of Jesus Christ. We need to proclaim Christ faithfully. In our communal life, we need to think and feel like Jesus Christ. We can always take comfort in the fact that the gates of hell will not prevail against the church (Matthew 16:18). Fight a good fight as soldiers of Jesus Christ because He has won the battle.
We pray that all of us will be more like Christ, more mature, and more fruitful as we enter our 34th anniversary. God bless you all
Happy Anniversary.