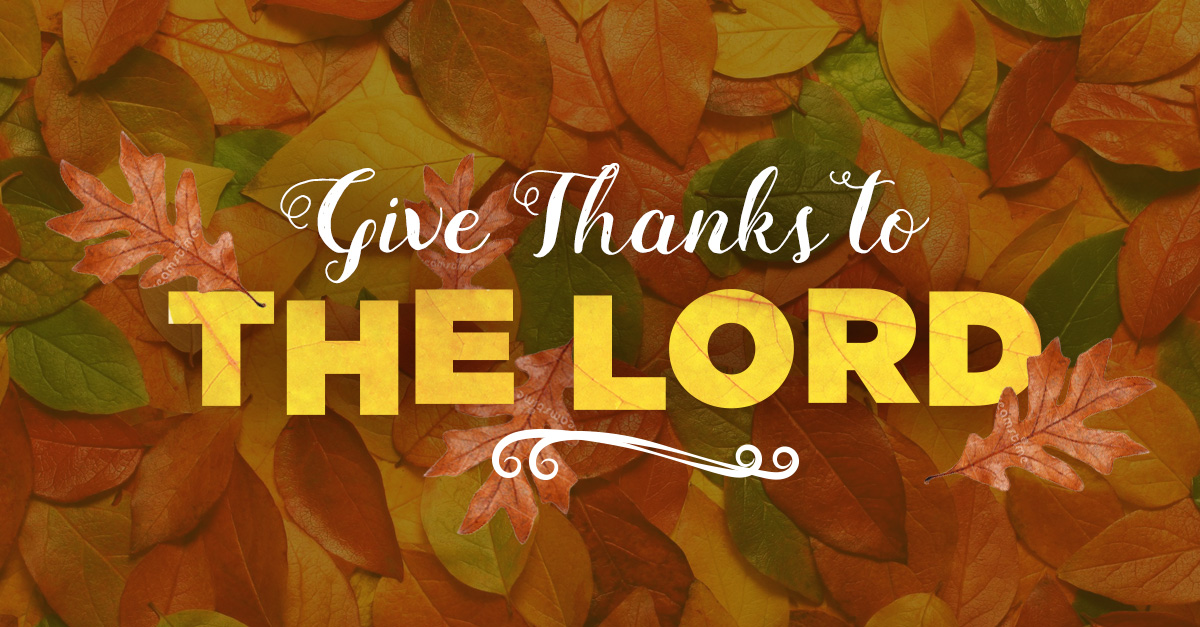 Thanksgiving is here. Giving thanks to the Lord is more than just paying lip service to Him. It is acknowledging that God is good, and that whatever He gives can only be good for us. As we grow in the knowledge of Christ and His love, our thanksgiving will increase, and we gain a greater appreciation for the gift of salvation that cost Him His beloved Son, Jesus Christ (2 Corinthians 4:15).
Even when we are not thankful, God's love for us is constant. He continues showing the riches of His grace until we begin to see that God is truly good. He has given us His whole being. This is the kind of God that we want to proclaim to the world.
This proclamation begins with us. We thank Him, not only in this thanksgiving season, but in every season of life and in all circumstances. May thanksgiving always be our spirit and character throughout life. May it inspire others to acknowledge and thank our God for who He is and He has done. Let us express our thanksgiving by offering our whole being for His kingdom.
Rev. Wilson Suwanto