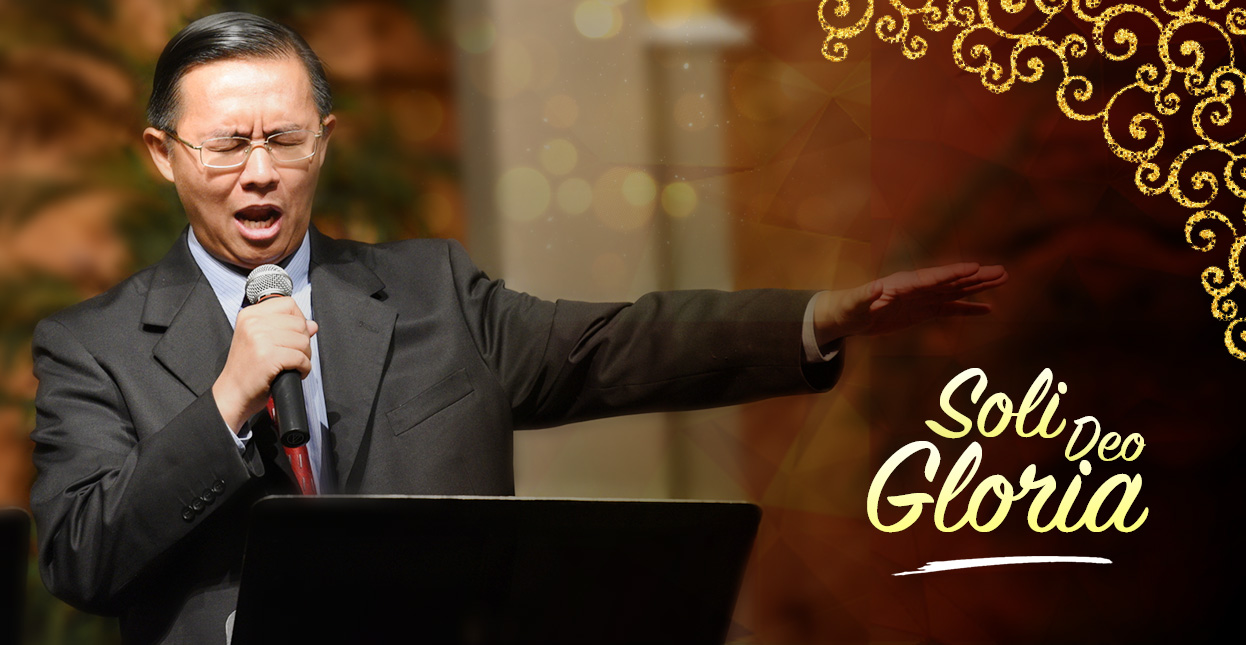 This month marks 501 years of the Reformation that officially began in 1517. There are many ways to describe the Reformation, but at bottom, it is a rediscovery of the long lost gospel. It is ironic that the church that should have been faithful guardian of the gospel actually lost it for almost 1000 years. But God did not leave His church without hope. Small awakening here and there in Europe finally led to the public declaration of the gospel and the need to reform the Church. The proclamation of the gospel from the pulpit is central to the life and health of Christ's churches.
When God steps in history to revive slumber churches, He always uses the preaching of the gospel to accomplish His purpose. As Romans 10:17 says, "So faith comes from hearing, and hearing through the word of Christ." God uses preaching to create and nurture faith in people. Specifically, God uses preachers for this purpose. They are tasked with proclaiming Christ as the Lord and Savior. They are responsible to present Christ from every scripture they preach.
While God calls all Christians to preach the gospel, God specifically calls some people to be preachers for the church. This is why Paul told Timothy to "preach the word; be ready in season and out of season; reprove, rebuke, and exhort, with complete patience and teaching" (2 Timothy 4:2). It is a solemn duty. It is to be taken with fear, trembling, and humility.
It is not only for Timothy but also for all who are called to be preachers or pastors, such as myself. This is the calling that has been sustaining my ministry in IEC for 17 years. It is my desire to declare with Apostle Paul to IEC congregation, "for I did not shrink from declaring to you the whole counsel of God" (Acts 20:27).  It has been my prayer since I began serving here. I did not know when I will be sent somewhere else, but I have long sensed the transitory nature of every ministry. Time is of the essence.
I prayed to the Lord that He would enable me to preach the whole counsel of God, hiding nothing important from the God's flock. And, God's calling remains the same wherever I am sent: "proclaim Christ with complete patience and teaching." It is God's primary method of reviving the church, saving lost souls, building up the faith, and defending God's church against the devil's scheme.
My departure as the pastor of IEC comes in joy and sorrow. Joy, because I have proclaimed what I can for the congregation needs to learn for the foundation of their faith and salvation. Sorrow, because I wish I have done more and help develop other aspects of ministry.
The reason that I focus on the ministry of preaching and teaching is the urgency of our days. Amos 8:11-12 says, "Behold, the days are coming," declares the Lord GOD, "when I will send a famine on the land— not a famine of bread, nor a thirst for water, but of hearing the words of the LORD. They shall wander from sea to sea, and from north to east; they shall run to and fro, to seek the word of the LORD, but they shall not find it."
Such urgency prompts me to be more mobile and find opportunity to proclaim Christ to as many people as possible. God gives a burden in my heart for Indonesia, the place where I was born and grew up. I go there fully equipped by the knowledge and experience I received during my 17 years in IEC. I thank God for the congregation of IEC who always prays for me and my family during our time in US. I will need the same prayer and support as we move to Indonesia to continue our ministry there. Please pray that the Lord will do wonderful things through His word as we faithfully proclaim it.
As the fifth motto of the Reformation says, "Soli Deo Gloria" (All glory to God alone), let us continue serving the Lord wherever He sends us. Any true ministries anywhere will have the same goal: God's glory. That is how we will spend eternity with Christ: beholding His glory forever. Let us be faithful in our proclamation and ministry until our Lord comes again. Amen.
Rev. Wilson Suwanto